The action is being taken as concern grows about the quality and volume of Chinese steel flooding into the country.
Yesterday these fears were raised during House of Commons questions and Business Secretary Vince Cable revealed his officials are now investigating whether the UK testing regime was operating effectively.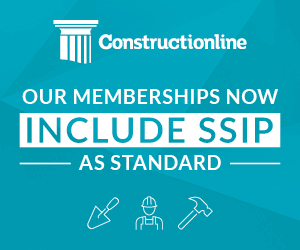 It is estimated that more than one in every three tonnes of rebar used on site this year came from China.
The quality of imported rebar has been questioned after some batches failed to comply with British Standards.
Last month, the Enquirer revealed that some of the biggest names in the contracting world have decided to use only UK and European sourced rebar.
Labour MP for Hartlepool Ian Wright asked the business secretary whether he was "aware of cheap imported steel being dumped into domestic markets, failing British standards and raising question marks about quality, traceability and reliability? "
Wright added: "Reinforcing steel used in the UK is certified under the CARES scheme. Is he confident that that scheme is working as well as it could be?"
Cable said the issue had been brought to his attention by British producers and the evidence raised a legitimate question.
He said: "I am in the middle of an inquiry into whether the testing process operates effectively and takes proper account of different standards between UK producers and those overseas."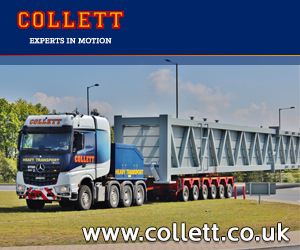 Stephen Elliott, Chairman, British Association of Reinforcement, welcomed the inquiry after months of uncertainty in the industry.
He said:  "There has been growing concern over the quality and standard of imported steel reinforcement with several major contractors refusing to use Chinese rebar over concerns of non-compliance with BS4449: Steel for the Reinforcement of Concrete, despite the material being CARES approved.
"Again we would remind our members of their commitment to responsibly sourcing within the UK and EU.
"BAR would also like to remind all customers of fabricated reinforcement to be vigilant in checking the bar marks to confirm the origin of the steel"
Importers of Chinese rebar have vigorously defended its quality.
Mark Varney, Director of Eurosteel Products Ltd said: "As an importer working with a major Chinese producer and bringing in regular shipments to the UK market for the last three years we can say categorically that our own Chinese mill product is excellent , at the very minimum comparable to domestically produced steel.
"Yongang is a new state of the art producer with the most modern equipment who export close to 1m tonnes a year of British Standard Cares approved bar to many different markets in the Middle East and Far East and some to UK.
"The material is extensively tested and checked in accordance with BS standard and Cares procedures both at the mill and by a huge variety of clients that use it in many markets and there have not been any quality issues reported.
"We have had zero claims in three years, not one piece of steel has failed testing. Cares have conducted regular tests and checks of the mill and it's products as have our clients and have found not a shred of evidence to suggest that the material we see in the UK is anything less than 100% in conformity with standard.
"We are also told that the same product is being used in large volumes in major construction projects in UAE and elsewhere in Middle East in projects being run and managed by major UK based construction firms."