The construction arm of the L&Q housing association has started prequalifying firms for a new framework, worth nearly £1bn over four years.
Around 10 firms on the existing L&Q panel of builders are expected to pitch to keep on board as spending cranks up on social housing.
L&Q's previous framework includes: Allenbuild; Ardmore; Countryside Properties; Denne; Durkan; GallifordTry; Higgins; Hill Partnerships; Mace and Rydon.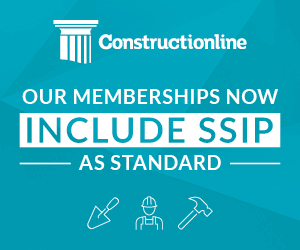 The new Construction and Regeneration Framework is due to come into force from March next year and will be used for a host of new build, refurbishment, mixed use, and mixed tenure schemes in both rural and urban areas.
At an estimated total work value of £960m, it is more than double the work throughput of the previous four-year deal.
The framework is being split into two lots covering call-off contracts up to £12m a year, which are expected to cover a £60m annual spend and over £12m accounting for a yearly spend of £180m a year.
Interested firms need to email the L&Q housing association or contact Neil Woolerson at Quadrant Construction Services, London and Quadrant Housing Trust, 10 Grove Crescent Road London E15 1BJ
The Hyde Group is also renewing its housing contractor panels, which are expected to deliver workloads of £650m-£1.1bn over the next four years.
This construction framework is being broken down into eight lots covering different regions in the south east and contract sizes.
These will include a major contractor element that will cover all projects worth over £25m across its planned investment programme.
Hyde framework lots
Lot 1 – Kent up to £5m
Lot 2 – Kent above £5m
Lot 3 – South Coast up to £5m
Lot 4 – South Coast above £4-£10m
Lot 5 – South Coast above £10m
Lot 6 – London up to £15m
Lot 7 – London above £15m
Lot 8 – All regions above £25m
Hyde is aiming to appointment three to five contractors for each lots and has given firms until 19 December to submit PQQs, available from the bid portal.