Firms are waging a war on two fronts and have launched an e-petition calling for cash retentions to be placed in safe-keeping.
This would place the UK in line with other countries, including France, Germany, America and Australia.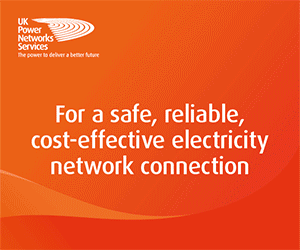 The Specialist Engineering Contractors' Group is also planning to table a last-minute amendment to the Small Business, Enterprise and Employment Bill as it passes through the House of Lords.
The Department for Business, Innovation and Skills has said in its construction supply chain payment charter that it wishes to abolish retentions by 2025.
But specialists are furious plans to abolish cash retentions have been pushed into the long grass and want to see action taken long before that date.
Chief Executive of the SEC Group, Professor Rudi Klein, said: "The best way to get rid of this much hated, unfair and outdated practice of retentions in the construction industry is to put them out of reach of those withholding them by putting them into trust."
If a targeted 100,000 signatures are collected by 30 March a parliamentary debate will be triggered.
The issue of cash retentions was brought into a Parliamentary debate for the first time last week.
Debbie Abrahams, MP for Oldham East and Saddleworth, attempted to table an amendment to tackle cash retentions abuse during the third reading of amendments in the House of Commons.
She said: "I have several examples, including that of a company that wrote to me to say that £60,000 of retention moneys was withheld—5% of the overall contract—for eight months.
"There was nothing in the contract about that. They had to go through adjudication and it ended up with them losing £22,000. These are small businesses, and this is their livelihood.
"There is evidence that cash retentions have been used to shore up the working capital of local authorities and tier 1 suppliers.
"There is a key concern that if tier 1 suppliers become insolvent, the small businesses in the supply chain are at risk of losing their retentions."
Abrahams withdrew her amendment seeking the use of trust fund when Small Business Minister, Matthew Hancock agreed to work with the opposition on proposals to make retentions redundant.
He said: "We are working with industry to move to a position where retentions are no longer necessary, and I would be happy to work with the Opposition Members to push that further."
Meanwhile, this week the National Specialist Contractors Council will release results of a far-reaching survey of small firms quantifying how much of a problem retentions abuse remains in the industry.
The e-petition seeking to safeguard cash retentions in contracts by placing them in trust can be found on the Government website.