The company behind the retail project is a joint venture between Peacocks shopping centre owner Moyallen, Surrey County Council and Woking Borough Council.
Their joint venture Bandstand Square Developments will build the mixed-use scheme on the site of Bandstand Square, Woking Fire Station and the former home of the town's market.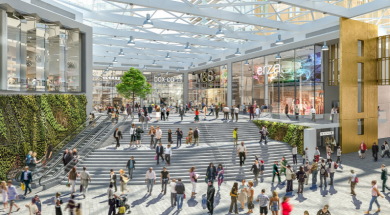 The Victoria Square proposal will deliver 125,000 sq ft of new retail floorspace anchored by Marks & Spencer, a 190-bed four star hotel in a 21 storey tower, 392 residential apartments in two towers of 30 and 34 storeys.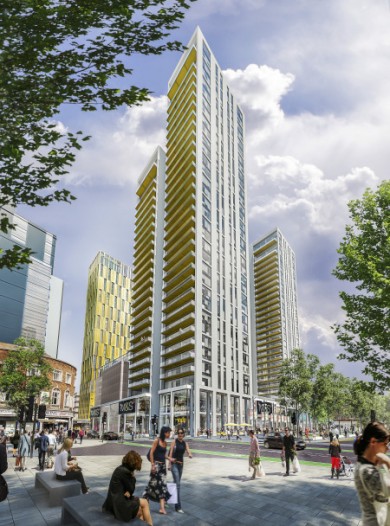 The plans also include space for a medical centre, 380 additional car parking spaces and two new public plazas.
The new fire station is larger than the existing, with 20 residential units above, and will be delivered prior to the decommissioning of the existing facility.
David Ellis, director at Benoy, the architects that designed the scheme, said: "The Victoria Square development is an exciting project with a multitude of retail, entertainment and food and beverage options which we believe will entice residents and visitors to Woking and encourage them to shop, explore and enjoy the heart of the town."
Work on the project is set to begin in 2016, once the new fire station is finished. Contractor McLaughlin & Harvey is understood to be in talks about building the £9m project.