Despite Government efforts to clampdown on the problem tier 2 and 3 contractors are still being left to effectively bankroll the industry because they must pay their suppliers on time even though their clients are late.
Construction trade bodies, the National Specialist Contractors Council and Federation of Master Builders, have conducted the most in depth survey into late payment since the uplift in construction activity.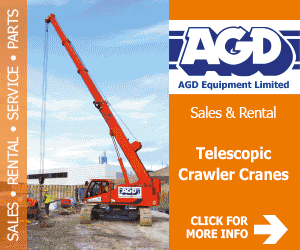 Late payment and the abuse of cash retentions remains a serious issue for the whole industry even with recovering workloads and a backdrop of specialist contractors gaining the upper hand in what work they take on.
The survey of over 700 firms found 92% had contractual terms of 45 days, but just 57% were actually paid on time.
Charging interest on late payment in accordance with the Late Payment of Commercial
Debts Regulations is currently not perceived as an effective mechanism with only 5% of firms resorting to using it for late payments.
The survey also found that firms were on average having to write off 12% of withheld cash retentions as bad debt.
Taken together bad debt now equates to on average 1% of turnover, which amounted to a loss of £177m to NSCC and FMB members in the financial year.
Suzannah Nichols, chief executive of the NSCC, said: "It is the specialist contractors and SMEs that solve the industry's problems, innovate, reduce programme times and train the next generation.
"But firms are struggling to invest in future development because of late payment."
She added: "There is a big positive from these findings. Most firms now have contractual payment terms of 45 days. This means we now have widespread recognition of the need to improve payment terms, the challenge is to get firms to deliver."
The new Construction Supply Chain Payment Charter, being promoted by Government, maintains the commitment to payment within 30 days on public sector projects and specifies payment within 45 days on private sector projects by next June. The target is to move to 30 days on private work from January 2018.
Nichols added: "This research shows it is not such a big ask to get clients and main contractors to agree to 30 days by 2018." She added that the abuse of retentions remains a significant problem.
At present, around £439m is esimated to be withheld in retentions from all NSCC and FMB members. Around £200m of this, or more than 45%, is being withheld beyond the agreed contractual terms and is overdue for release.
Reasons cited for late retention repayments