The 20-year-old, from Consett, who does not want to be named, was working as a trainee steel erector for Crossgill Construction Ltd when the incident happened on 21 February 2013.
He had been helping to install cladding rails to a building extension at a site, in Walker Riverside, when he became trapped between a rail in the basket of the cherrypicker he was operating and one of the newly-installed rails.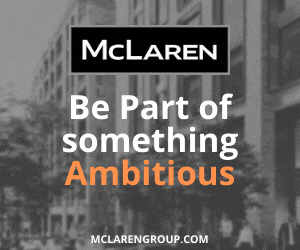 He broke his jaw in three places, suffered a severe cut all the way through the right side of his cheek as well as other cuts to the face and a bruised shoulder. He was in hospital for two days following the incident.
The HSE prosecuted Crossgill Construction Ltd for safety failings after investigating the incident.
Newcastle Magistrates' Court heard the trainee, working with another steel erector, had just installed a fifth rail when the bottom of the basket of his cherrypicker became lodged on the steel rail below.
It then came loose, causing it to shoot upwards, trapping him between the basket rail and the newly-installed steel rail above.
HSE found that Crossgill Construction Ltd had failed to properly plan and manage the risks from erecting the cladding rails.
The court was told the steelwork had been stored on the ground outside the main frame of the extension, which prevented both workers from positioning their cherrypickers outside the frame.
The rails were also raised into position by being lifted, unsecured, on the basket of one of the cherrypickers, and then rested, again unsecured, onto cleats on the steel frame.
The workers then had to move their cherrypickers into a position that enabled them to bolt the rails into place.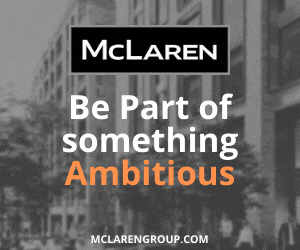 The company had failed to consider the risks of workers being trapped or crushed between the basket of the cherrypickers and other objects and had failed to identify measures to avoid that risk as a result.
Crossgill Construction Ltd, of Front Street, Castleside, Consett, was fined £6,000 after pleading guilty to breaching safety regulations. The company was also ordered to pay £865.30 costs.
Speaking after the case, HSE inspector Andrea Robbins said: "This incident could easily have been prevented if both cherrypickers had been positioned outside the frame of the extension.
"Instead a young worker was badly injured and could have been killed because Crossgill Construction Ltd failed to plan and manage the work to ensure it was carried out safely.
"When used safely, mobile elevated work platforms, or cherrypickers, can significantly reduce the risk of injuries from falls from height, but in recent years there has been a significant number of incidents in which workers have been crushed against fixtures or other obstacles, including several fatalities.
"Extra care therefore needs to be taken if such equipment is used to manoeuvre through several layers of steelwork as there is a risk of the operator being trapped should the boom or basket strike the frame."