The main works will include the refurbishment of an existing apron, construction of a new taxiway, runway resurfacing and an upgrade to the drainage and airfield lighting systems.
There will be approximately 25,000m³ of excavation, cut and fill on the project which will require a combination of day time and night time working with over 100 workers on the job.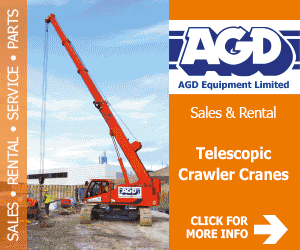 The team will re-use all excavated material within the works including the crushing and re-use of 3,000m³ of concrete.
Overall the project is targeting a 98% recycling of materials on site and further recycling off site of other materials such as packaging.
Lagan Construction International will mobilise its in-house concrete plant, asphalt plant and associated laying equipment on the project and 'self-perform' a large proportion of the works.