Announcing strong profit growth in the first half of the year, chairman Tony Pidgley said the group had created more than 1,000 new jobs over the period.
He said prospects for the housing market remained good with clear support from the main political parties for the construction of new homes.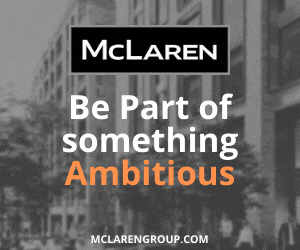 But he warned: "This needs to be coupled with continued encouragement of inward investment to fund this construction.
"A transparent and stable political and economic operating environment and a consistent approach to property taxation in the new parliament are crucial to limiting any uncertainty and providing the platform for growth.
"This week's announcement on the changes to stamp duty have been well-received by the market generally, but is a further change and we are yet to see consensus from the parties on the likely shape of policy after the General Election, which means continuing uncertainty."
Over the first half of the year Berkeley completed 1,372 homes, down from 2,294 in the same period last year, but at an average selling price up from £350,000 to £649,000.
This helped to lift pre-tax profits by 80% to £305m on turnover up a quarter to £1.02bn.
Work is now underway at three major sites at Wapping, Chiswick and Maidenhead.
Spreading it wings from central London, Berkeley has bought a new site in Sevenoaks and also contracted two further sites into the pipeline in Kingston and Winchester.
Berkeley has also secured a resolution to grant planning in the period, South Quay Plaza in Docklands, City Forum in Islington and Old Isleworth.