Stafford Crown Court heard that, on 29 December 2010, experienced roofer Phillip Lonergan was installing the roof on a new warehouse being built by E2 Developments Ltd in Tutbury.
He was standing on the edge of the roof when he slipped and fell through a gap of more than 50 centimetres between two scaffolding rails erected to form temporary edge protection.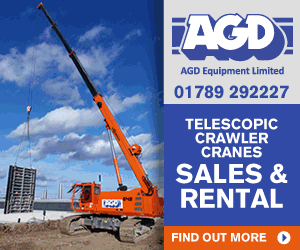 Lonergan, 36, of Burton-on-Trent, died in hospital the same day from head injuries.
An HSE investigation found that the edge protection had been provided by Nottinghamshire-based Albion Tower and Scaffold Ltd.
The company's director, Lee Cotterill, who had no formal qualifications as a scaffolder, had overall control of the design, planning and construction of the edge protection and personally signed it off as being safe.
The edge protection was in the form of two scaffolding guardrails running around the roof edge, which were attached to horizontal scaffolding tubes.
British Standards only allow a minimum of two guardrails to be in place when the angle of the roof is ten degrees or less. The roof Lonergan was working on had a pitch of 20 degrees.
Roofer Peter Allum was approached by E2 to install the roof panels and he, in turn, offered a number of roofers the work, including Lonergan.
He was supplied with the roof plans showing the 20-degree angle in October 2010 but failed to deal with the risks posed by the inadequate edge protection.
The investigation also found E2 Developments was not aware of its duties under the CDM regulations.
E2 Developments Ltd, of Anslow, Burton-on-Trent, pleaded guilty to safety breaches and was fined a total of £66,000 with costs of £13,200.
Peter Allum, 41, of  Burton-on-Trent, admitted safety breaches and was fined £1,500 with £1,500 costs.
Lee Cotterill, 53, of Aston-on-Trent, Derby, pleaded guilty to safety breaches and was sentenced to three months in prison, suspended for 12 months, and ordered to pay costs of £4,000.
Albion Tower and Scaffold (East Midlands) Ltd, of Watnall, Nottinghamshire, was fined £53,000 and ordered to pay £15,500 in costs after pleading guilty to the same offence.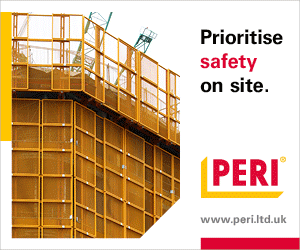 Speaking after the hearing HSE inspector Lindsay Hope said: "Each defendant failed to ensure Mr Lonergan and other roofers could work safely. In each case their failure was a significant cause of Mr Lonergan's death.
"The temporary edge protection should have had a third guardrail to reduce the space for a person to slide through.
"It should also have had netting around the edge, or toe boards. No such safety measures were in place. The edge protection was therefore inadequate to reduce the risk of serious harm – something that should have been obvious to both Albion and its director Lee Cotterill.
"E2 was provided with architects' plans showing the roof was at a 20-degree pitch but failed to plan, manage or monitor the work in order to eliminate the risk of a fall.
"One of the directors had never heard of the regulations the company should have been working to. It was therefore very difficult for the company to discharge its duties under those Regulations if directors were ignorant of them.
"Peter Allum was aware of the obvious risk of harm posed by the inadequate rails, but did nothing about it. As an experienced roofer he could, and should, have tackled the issue."