Initiate are capital investment consultants providing development, project and construction management services to the UK infrastructure market.
Driver said the deal will allow it to "immediately provide development and project management services on significant aviation, highway and rail projects across the UK." Driver added: "This is an excellent strategic fit for the Group, in a sector experiencing significant growth."
Initiate had a turnover of £7.48m for the year to April 2014 and and an operating profit of £730,000.
Former Transport Secretary Steve Norris is a director and shareholder of Initiate and will now join the board of Driver Group as Non-Executive Director.
Dave Webster, CEO of Driver Group said: "I am delighted with this acquisition as it provides a tremendous opportunity to provide a broader offering in the very important infrastructure market both in the UK and overseas."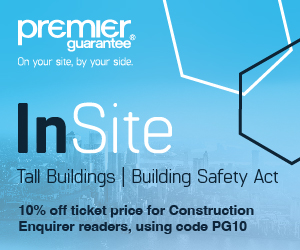 The acquisition came as Driver reported results for the year to September 2014 showing revenue up to £39m from £36.6m while pre-tax profit edged-up to £3m from £2.89m.