The Enquirer understands that the £600m Ram Brewery site in south-west London is the latest scheme to be hit by the phenomenon.
Developers at the Wandsworth site are believed to be approaching new bidders to potentially tender for the job.
Kier is favourite for the scheme with Brookfield originally its main rival.
But the Enquirer understands Brookfield has pulled-out of the race leaving developer the Greenland Group to explore other options for its Ram Quarter scheme.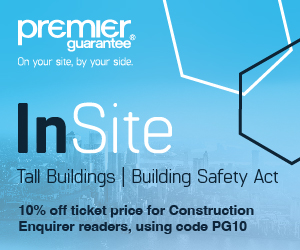 A source close to the scheme said: "The word is Brookfield has decided not to return tenders.
"The developer is now talking to other potential bidders and sounding out what else is out there in the market."
Greenland is overseeing basement work on the site with Keltbray carrying out demolition and Brookfield building a marketing suite.

Brookfield is already on site building the marketing suite
Main construction work is scheduled to start next Spring and will include 661 new homes and a 36-storey tower.
The withdrawal of Brookfield is part of a trend which has seen big name contractors shy away from schemes they were previously interested in. One market expert said: "A lot of big names seem to be pulling-out of bids at the moment leaving the way clear for others.
"A lot of two-stage tenders are not closing out in the current market leaving clients to find alternatives and go back down more traditional routes."
Consultant AECOM reported earlier this month that contractors are turning down one in three bidding opportunities across London as they pick and chose work.
The expert said: "This is an extension of that with firms dropping out of schemes they were previously interested in.
"It seems a lot of big players got their fingers burned buying work in the downturn and are now turning a lot of things down."