The green light means Mace, which is construction manager on the mixed-use development, will start work in April.
Being developed by Stanhope and Mitsui Fudosan, the latest plans include a new Soho House club, 950 homes, over 500,000 sq ft of offices, hotel and other leisure uses.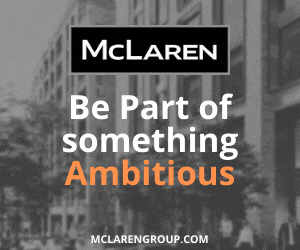 The partnership with Soho House will pay homage to the original use of the building and keep many of the original features of the listed buildings including the famous 'doughnut', atomic dot wall and Helios statue.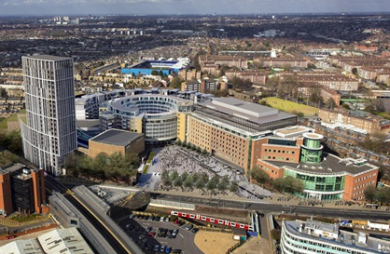 Permission includes demolition of existing Stage 4 and 5 office buildings to make way for a 10-storey office building with improved facades, designed by architects AHMM.
This new building will incorporate the club together with 47 bedrooms, a roof terrace and swimming pool for Soho House.
The famous forecourt will be remodelled and enlivened by shops, leisure and entertainment uses including a cinema, gym, restaurants and cafes.
A change in use from residential to commercial has also been approved for a new nine-storey office building fronting Hammersmith Park on the site of the old BBC restaurant block, with an overall increase in office accommodation across the site from 350,000 sq ft to 519,000 sq ft.
The offices will be aimed at occupiers in the creative sector providing new employment opportunities and a media business hub.
The planning committee had previously approved Stanhope's outline and detailed masterplan for the site in December 2013, with full planning permission granted in summer 2014.
Alistair Shaw, Stanhope's Managing Director of Television Centre, said: "We will now be getting on with bringing forward an exciting development of these fantastic and much loved buildings and the creation of a great place to live, work and visit as part of the regeneration of the White City area."
The BBC will return to Television Centre in 2017 to operate refurbished studios 1-3 through its commercial subsidiary BBC Studios and Post Production and BBC Worldwide will move into a new home at Television Centre early in the New Year, following refurbishment of the 'Stage 6' building.
Stanhope plans to complete the project by 2020.