Around 144 staff lost their jobs when Mivan suddenly collapsed and was placed in administration in January this year.
Solicitor Thompsons NI successfully argued that the workers were entitled to a protective award as the company had failed to consult the workers prior to making them redundant at an industrial tribunal hearing.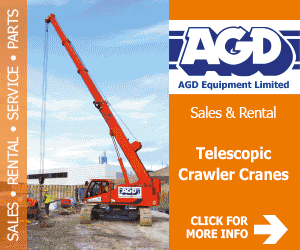 As Mivan is insolvent the award will be paid by the Redundancy Payments Service and is capped at eight weeks pay. Each worker is likely to receive roughly £2,500 in compensation.
The decision to make the protective award to several workers in the test case paves the way for other former employees at Mivan to also claim compensation.
John O'Neill, of solicitors Thompsons NI who took the case on behalf of UCATT and the ex-Mivan staff, said: "While many of the ex-Mivan staff have now successfully brought such claims there are still around 140 such persons who have not brought claims.
"While this most recent decision of the tribunal potentially makes a similar award to these persons, they will not receive any such award without pursuing a formal legal process of making a claim to the tribunal. "