Father-of-two Michael Buckingham, 58, of Grimethorpe, near Barnsley, died after he became trapped between a tunnel construction machine and a dumper loader that he was operating.
The fatal incident, on 25 January 2011, happened 138 metres below ground at the museum's site at Caphouse colliery in Wakefield.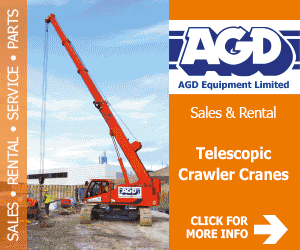 Sheffield Crown Court heard that Buckingham, an experienced miner and electrician, was part of a team engaged in the second phase of a £2.7m improvement project.
This involved constructing 140 metres of new tunnels to revitalise the visitors' tour and increase the number of exhibition galleries.
At the time, the museum trust had hired specialist contractor Amalgamated Construction Ltd (AMCO), of Barnsley, to build the tunnels.
AMCO, which employed Buckingham, was using the two machines, both supplied by Metal Innovations Ltd (MIL), of Cowbridge in Wales.
Buckingham sustained fatal crush injuries when he became trapped between the tunnel construction machine and the forward-tipping dumper – a mineral carrying machine – that he had been operating.
Counsel for HSE, Rex Tedd QC, told the court that HSE identified that the dumper:
•  did not have a readily-accessible emergency stop function;
•  did not meet essential safety requirements relating to the design and supply or machinery; and
• posed a clearly foreseeable risk that it would entrap the operator.
He said equipment supplier MIL was responsible for failing to supply equipment that met the essential health and safety requirements required of all new machinery.
The contractor, AMCO, had failed to carry out a suitable risk assessment of the machine or the work activities, including the interactions of the workers and equipment; and had put an unsafe machine to work, exposing staff to substantial risk.
The court was told that the Museum Trust's safety breach centred on its failing to ensure that the mine was run in accordance with all relevant safety regulations.
Unlike those of the other two defendants, the breach had not played a causative role in the loss of Buckingham's life.
Amalgamated Construction Ltd, of Barnsley, South Yorkshire, was fined a total of £110,000 with £245,000 to pay in costs after pleading guilty to safety breaches.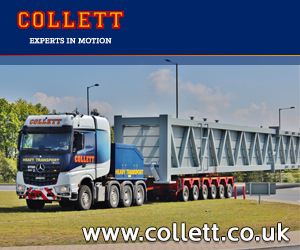 Metal Innovations Ltd, of Cowbridge, Wales, was fined £80,000 with £110,000 in costs after admitting a safety breach.
The museum trust was fined £10,000 with £35,000 in costs to pay after admitting breaching the Management and Administration of Safety and Health at Mines Regulations 1993.
Following the sentencing, Buckingham's widow, Gail, said: "Mick was a hard-working, loving husband and family man who will always be missed. Although we are satisfied with the outcome, we would have liked responsibility to have been accepted a long time ago."
HSE Principal Inspector for Mines Paul Bradley said: "There were several factors that came into play that led to the very tragic death of a much-loved and respected family man.
"It was an incident that could have been prevented but all three parties had a role to play in how it went badly wrong.
"It was clearly foreseeable that entrapment and crushing could result from the use of this mobile machinery, given how the work was being carried out.
"This meant Mr Buckingham had to walk backwards on occasions and operate close to other equipment within the confines of an underground roadway. Low-cost solutions could have addressed these hazards and such solutions were readily available.
"The MIL-supplied forward tipping dumper did not conform to design standards or safety requirements, and the dumper's canopy both reduced the potential for escape from the incident and caused severe injuries to Mr Buckingham.
"Other equipment supplied or used by AMCO and Metal Innovations had integral emergency stop facilities within easy reach.
"It was also clear from the investigation that Mr Buckingham had not benefited from suitable and sufficient training in the use of the dumper.
"Machines and equipment must be supplied free from defects and accord with safety provisions. They must be assessed in the work environment and a system of work devised for their safe use."