The Homes and Communities Agency-backed consortium, known as Westworks Procurement, represents groups managing around 200,000 homes.
The new design and build framework said to be worth up £2.25bn has been split into three main lots covering small projects of up to 10 homes worth up to £1.5m to bigger schemes of more than 40 homes, valued at over £4.5m.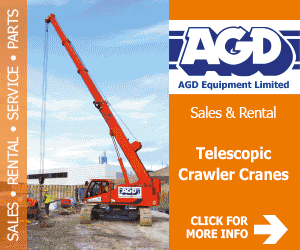 In total, Westworks has selected 25 builders to deliver its members' affordable housing schemes across three lots.
Westwork affordable housing framework
Lot 3 (over 40 homes, jobs worth over £4.5m)
Lovell Partnerships
Speller MetCalfe
Wates Living
Kier Living
Bullock Construction
C G Fry & Sons
Seddon Construction
WRW Construction
Galliford Try Partnerships
E G Carter & Co
Mansell Homes
Mi Space
TAL
Rydon Construction
Willmott Dixon
Lot 2 (11-40 homes, value £1.5m-£4.5m)
Kier Living
Spellar Metcalfe
Bullock Construction
Lovell Partnerships
E G Carter & Co
Feltham Construction
Mi-Space (UK)
WRW Construction
Galliford Try Partnerships
Herbert H Drew & Sons
Seddon Construction
C G Fry & Sons
TAL
Halsall Construction
Henry W Pollard & Sons
Markey Construction
Rydon
Construction Partnership
Lot 1 (up to 10 homes, worth £1.5m)
Kier Living
Foster
Speller Metcalfe
Bullock Construction
Coyde Construction
Feltham Construction
E G Carter
C G Fry & Son
Wates Living Space
WRW Construction
Herbert H Drew & Sons
TAL
Halsall Construction
Markey Construction
MBS Building and Maintenance