The decision comes after protests from construction union UCATT, which targeted Carillion's A465 Heads of Valleys road widening project.
Welsh Assembly member for Blaenau Gwent, Alun Davies, and the union raised concerns last year about the use of umbrella firms on the £180m project between Brynmawr and Tredegar.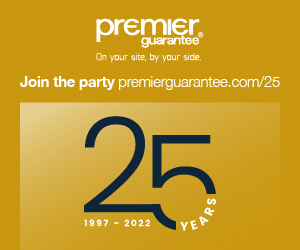 Edwina Hart the Minister for Economy, Science and Transport has now announced that she has instructed her officials to change the wording of future Welsh Government construction contracts to ensure that umbrella companies cannot be used in the same way again.
Hart has also confirmed that no worker on the A465 will be employed via an umbrella company.
They will instead be employed on a standard PAYE basis either by Carillion or its own employment agency Skyblue.
UCATT has led a long-term campaign against the use of umbrella companies which cost some workers £100 a week.
A Carillion spokesperson said: ""Following a review which we carried out at the end of last year we are currently in the process of discussing with all staff affected how the changes impact them.
"The current arrangements were put in place following changes imposed by the Chancellor. Our arrangements have always been compliant with HMRC rules."
Nick Blundell, UCATT Regional Secretary for Wales and the South West, said: "The use of umbrella companies is unfair and exploitative. The decision of the Welsh Government to crackdown on their use both on the A465 and on all of their contracts is excellent news."
Blundell, added: "This is a significant victory in UCATT's campaign against umbrella companies. It is now essential that all other public sector contracts introduce similar measures and umbrella companies are entirely outlawed."