Network Rail chief executive Mark Carne outlined the likely penalties to be handed down before the Transport select committee on Wednesday and apologised for massive disruption at Kings Cross and Paddington on 27 December.
Carne said that Amey, which was working in an alliance with Network Rail, at Holloway near King's Cross, would lose 25% of the annual risk-reward prize available to them.
"So it is a significant penalty to the contractor," he said.
Network Rail revealed problems delivering track renewal work originated from a succession of equipment failures ultimately putting activities out of sync with their supporting engineering trains, stalling progress.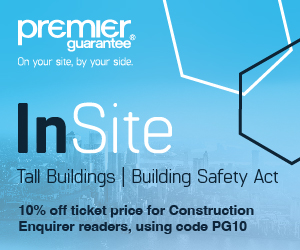 He added that the Balfour Beatty-Alstom consortium, Signalling Solutions, which was working near Paddington, would be fined around £200,000.
Carne said in the case of the signalling contractor there were clear failings in the way that the work was executed.
He said that the work was not too complex or ambitious, but on this occasion the way the work was organised and the way in which the test sheets came back and were organised for the final check was not done properly.
This meant it took nearly ten hours to complete the planned two-hour safety validation, testing and sign-off of the new signalling system due to some testing work needing to be redone or rechecked.
"But I'm tremendously encouraged by the way the industry comes together. Since this event two of the competitors of that company, at our request, have said they will come in and work with us and that contractor to improve the way they work."
Carne added: "Both of these incidents were the combination of a whole variety of small individual incidents that conspired in such a way through our organisation to cause an unacceptable performance for the travelling public."
He added that the problems should be put into context of Network Rail carrying a huge programme on engineering works with 99% of planned work delivered successfully.
"Since 2007 the delays associated with overrunning engineering works have halved as the amount of work we are doing today has doubled and the amount of planned time we have to execute the work has stayed the same," he added.