Procurement body Scape Group has as valued the framework at up to £1.5bn, although this will depend heavily on how many councils use the new arrangement over a myriad of existing local frameworks.
It will run until February 2019 with councils being expected to call off individual projects worth up to £40m.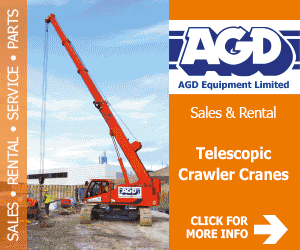 The national framework is the first to cover a wide range of civil engineering and infrastructure projects from road repairs, new bridges and coastal defence works to light rail schemes and major road projects.
It has been set up to encourage collaborative working and early contractor involvement so that project design and delivery can be influenced, progressing rapidly to the construction stage.
Leo Quinn, Balfour Beatty's group chief executive, said: "Balfour Beatty has significant depth of expertise across the UK in delivering civil engineering projects successfully and through this appointment we will be able to improve delivery for our customers and expand our portfolio of local infrastructure schemes."