Quinn will spend the next five days meeting senior management teams at both the UK and US business to hammer home significant cultural issues in urgent need of change.
He said: "Balfour Beatty as a group is overly complex with an appalling cashflow.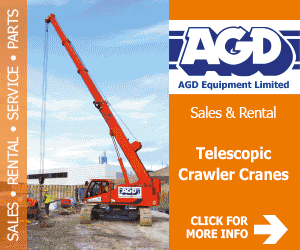 "It suffers from poor tendering, poor control and a conspiracy of optimism."
He told city business analysts: "We have to look at upping the level of risk contingency that goes into a job, where people feel they can do work better than they can actually do.
"There is a real tendency to hope for the best and not plan for the worst."
Quinn said he was not surprised by any of the root causes of Balfour's problems. "They are eminently fixable but it will take time," he added.
He confirmed that the £200m share buy-back using funds raised from the sale of Parsons Brickerhoff had been cancelled.
The board is also in talks with pension fund trustees about deferring an £85m payment to the fund, promised at the time of the Parsons' sale.
Balfour confirmed that the bulk of the latest £75m profit warning would impact on cashflow later this year as planned cost cuts are also expected to be implemented.
Quinn, who officially joined Balfour Beatty two and half weeks ago, said it was far to early to say where the axe will fall.
But he hinted at deep cuts ahead warning that he could not imagine they would be less than the £175m savings tabled by Carillion at the end of merger talks last year.
Quinn described Balfour's revalued £1.3bn PPP assets business as having a "Yin and Yang" relationship with construction, which must be retained to improve the value of earning at both.
"If we have to start somewhere having £180m in net cash at the end of the year and £1.3bn of assets on the balance sheet is not a bad place to begin."