The £130m phase is a major part of the London Borough of Newham's £3.7bn Canning Town and Custom House Regeneration Programme.
Designed by John McAslan + Partners, Hunters and Associated Architects, the project includes building a new town centre and several high-rise residential towers of 350 homes, as well as additional shops, restaurants and a hotel.
With financial close now reached, construction will start in the first quarter of this year.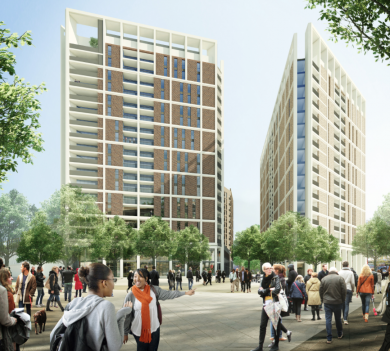 The 196-bedroom hotel will be owned and operated by Accor under its ibis brand; Grainger will own and manage the 134 private rented sector homes and Mountain Capital will purchase the private residences.
One Housing will own and manage the affordable shared ownership housing.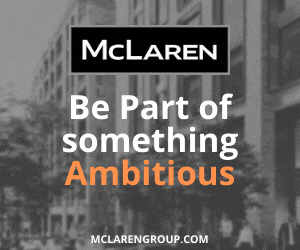 Olivier-Marie Racine, Chairman and CEO of Bouygues Bâtiment International, said: "We are now looking forward to beginning the next phase of the Canning Town Regeneration project as we are currently in the process of handing over the first phase.
"Providing new housing, a hotel, public spaces and streets with shops and businesses, Bouygues Development is creating a dynamic and vibrant new district."
Planned to be carried out in five phases, the Hallsville Quarter is one of London's biggest regeneration programmes.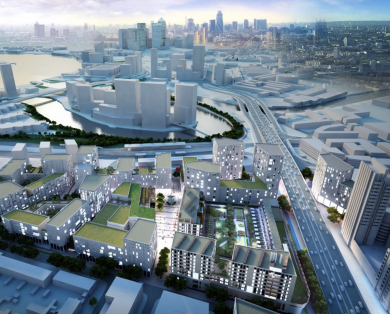 Overall, it will include the construction of 1,100 new homes, more than 300,000 sq ft of leisure and retail premises and more than 30,000 sq ft of community building.
The plan also incorporates new public spaces and facilities for cyclists, as well as 1,100 secure car parking spaces.