Recruitment starts today to find a new chief executive to lead the new Highways England body, due to come into being in April.
During his seven years in post, Dalton has led the agency through a time of financial constraint and more recently growing ambition for the strategic road network.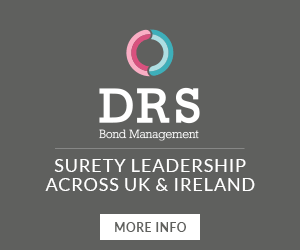 Dalton said: "I am leaving the business in good shape with a great team of people and an unprecedented five year fixed investment plan.
"Highways England, which will come into being in April following Royal Assent of the government's Infrastructure Bill, will need a chief executive who can commit to delivering the first Roads Investment Strategy which runs to 2020.
"I will work with chairman Colin Matthews to ensure an orderly handover to my successor in the summer."
Highways England will be responsible for delivering over 100 new road schemes between now and the end of the next parliament.
Transport secretary Patrick McLoughlin said: "I would like to thank Graham on behalf of the Department for his sterling service both to the Highways Agency and the government.
"Over the past seven years Graham ha‎s worked tirelessly to oversee the delivery of vital upgrades on our strategic road network, including the dualling of the A11, the introduction of the Dart Charge and the smart motorway network and improvements on the M25, M6 and M62."