The firm also revealed it was closing its London prime residential arm and had suffered further costs from the closure of its Kent office.
ISG said it had been locked in protracted negotiations on a large contract, believed to be for Center Parcs in Woburn, and had decided to make a significant provision on the job.
The board now expects the full-year results from total operations to be £24m lower than previously expected.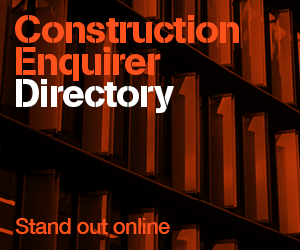 It also revealed a trio of other legacy construction contracts won more than 18 months ago had offset improvements at the group's profitable fit-out, engineering, retail and international divisions.
This clutch of four problem contracts are expected to suffer extra losses of £7m.
ISG also dropped the bombshell that it was pulling out of London prime residential work at a cost of £6m and had made provisions for increased losses of £11m related to the closure of its Tonbridge office and associated contracts announced last year.
Shares in the group dived 19% in early trading.
The trading statement said: "The board has decided to discontinue its London exclusive residential construction activities as the rewards do not meet the division's new bid and risk management policies.
"The provision reflects the losses incurred year to date and the board's assessment of the costs to close its West End office and the remaining contracts.
"There are five larger contracts in this division of which two have achieved practical completion and the remaining three are due to complete within the next six months."
The latest profit profit warning comes following a review of activities by Phil Brown, the former ISG construction group risk director, who took control of the division when Alan McCarthy-Wyper suddenly left after 18 months in the post.
ISG would not identify its major problem contract, but the firm picked up two significant jobs two years ago.
It is believed its £61m accommodation project for Center Parc's new development at the Warren Wood Forest Village, near Woburn is the major problem job identified.
ISG also ran into difficulty with a £100m-plus East Midlands data centre project for Santander and was replaced by Mace on the contract, after a year when the project fell behind programme.
ISG said it had net cash of £38m and committed bank facilities running to March 2019.
The contractor added that performance from ongoing activities in UK construction,  excluding these legacy contracts, had been profitable reflecting the group's initiatives to improve procurement, bid and risk management.