The process will involve lifting its 23,500t steel superstructure in one piece on to a giant catamaran ship next year.
The lift on to the Pieter Schelte ship will be the biggest ever attempted in the offshore industry, famed for pushing the barriers of engineering.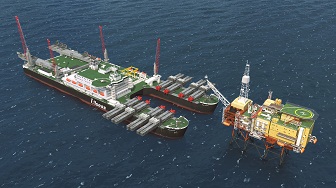 The lift plan to ship to land for dismantling could be a template for dismantling many of the North Sea platforms.
The Brent accommodation block and production topside structure will be shipped to Able UK, a specialised decommissioning company in Teesside, where much of it will be recycled.
The remainder of the Brent field, whose platforms Alpha and Bravo stopped producing oil last November, is expected to be decommissioned in a second phase.
Shell has yet to decide how remove Brent Delta's huge concrete legs and oil storage tanks.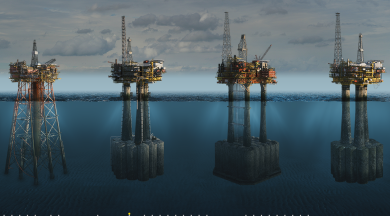 Brent oil field structures are the same height as the Eiffel Tower
Alistair Hope, Brent Decommissioning Project Director, Shell, said: "The Brent field has been a prolific national asset for many years, creating and sustaining thousands of jobs and contributing billions of pounds to the UK government.
"The engineering and planning skills which led to the discovery and subsequent successful production of oil and gas over four decades are essential during decommissioning, which is the natural next stage of the field's life. We hope many people will play an active part in the consultation."
It has been estimated that decommissioning about 500 offshore installations and thousands of kilometres of pipelines will cost £10.4bn by 2022.