The French construction giant revealed that operating profits plummeted from £505m in 2013 to £282m last year at its global construction division.
Chief financial officer Christian Labeyrie said around £130m of this deterioration was down to the UK construction business shifting from profit in 2013 to loss in 2014.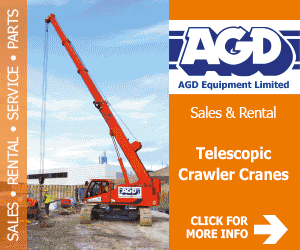 In 2013, UK operations delivered a total profit £15.3m on turnover marginally down at £1bn. This was entirely down to the Taylor Woodrow civil engineering arm, after the building arm ran up a £6m loss.
The actual loss booked in the UK for 2014 will not be revealed until Vinci Plc accounts are submitted to Companies House, but chairman and chief executive Xavier Huillard said a UK recovery plan was now well underway.
He said: "The very tough Nottingham Tram project is coming to its end slowly.
"Civil engineering works are completed and we've tested rolling stock already. The project will be commissioned in the next few months, " said Huillard.
"I can't say everything is blissful, but we can see the end of that rather unpleasant experience."
He added: "As a consequence order intake in UK construction plummeted in 2014. We didn't want too many projects to deal with, and we were far more cautious in accepting contracts.
"Bruno Dupety will now be able to rebuild construction operations on healthier ground."
Vinci's civil engineering arm Taylor Woodrow – who are building the route with Alstom – were due to hand the project over at the end of 2014.