That's the alarmist message from the Royal Institution of Chartered Surveyors who are warning that 27,000 projects a year could be hit by 2019.
More than four fifths (85%) of surveyors questioned said that a lack of qualified candidates meant they had problems recruiting. That is leading to paid work being turned down by many companies.
Around two in five (43%) surveying firms currently turn down new business opportunities due to a lack of skilled workers – with each of them passing up an average of five contracts per year.
The problem looks set to peak in the next five years, with a further 11% of the industry saying that they will also begin turning down work by 2019.
By that time, 54% of the surveying sector's 10,000 businesses will be turning down around 27,000 projects between them each year.
Alan Muse, Director of Built Environment Professional Groups at the Royal Institution of Chartered Surveyors, said: "Surveyors play a pivotal role in the delivery of every construction project. Simply put, without surveyors, things don't get built.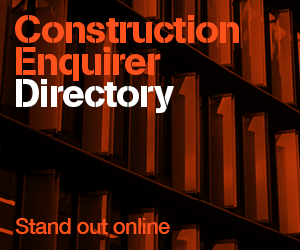 "That's why our research is worrying: if so many firms are turning down work due to a lack of available talent, demand for skills will soon far outstrip the supply.
"For many companies, that time is already here, but the next few years look like a real tipping point – construction as an industry looks set to grow, but at this rate it's very unlikely that we'll have the capacity or the capability to fulfill planned projects."
To advertise your latest construction vacancies visit our Job Spy pages here