Turnover jumped 22% to £1.34bn at the UK construction arm of the Swedish giant.
This helped to lift operating profits 6% to £40.1m in 2014.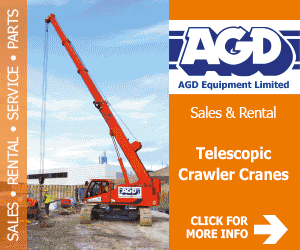 But the firm was not immune to the general squeeze on margins in 2014, which slipped back from 3.4% in 2013 to 3%.
Looking forward Skanska's UK business is set on a course of further strong growth with its order book up by a third to £2.3bn.
Last year, Skanska announced its intention to recruit an additional 2,000 people over three years, more than 750 of whom were employed in 2014.
The results come after a successful period of major contract wins in London. These include a £194m contract for the Scapel and £95m contract for Mitre Square office towers in the City of London.
Skanska has also bagged the £600m job to redevelopment the iconic Battersea Power Station and revamp Waterloo station in the Capital.
Outside London, Skanska is tipped to take the major job to build a new £330m HQ for AstraZeneca in Cambridge.
UK President and CEO Mike Putnam said: "Our financial results throughout the recession have remained consistent, stable and at a good level.
"We have a robust pipeline of work, and in addition have been named preferred bidder on a considerable number of other projects. This puts us in a strong position going forward."
He added that Skanska's first three commercial development projects in the UK under the Workplaces by Skanska banner were progressing well.
These are being built at 66 Queen Square in Bristol, The Monument Building in London and Bentley Works in South Yorkshire.