The shocking truth about how councils regularly delay payment and use retention cash to fund capital programmes has been exposed after a year-long research project using the Freedom of Information Act.
This uncovered that 38% of public bodies are still failing to pay main contractors within 30 days of invoice.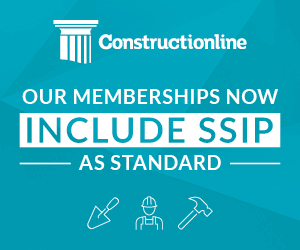 Around 90% said they still deduct retentions, with most admitting they plunder retention cash to supplement their working capital.
Three councils even admitted they demand retentions as high as 10% from contractors.
SEC Group chief executive Professor Rudi Klein said: "This is scandalous given that the bulk of retention monies are provided by small firms which continue to have major difficulties in accessing finance.
"We also discovered that some local authorities – Kent CC, Nottingham CC, Hasting Borough Council for example, were deducting 10% retentions – double the 5% norm.
Klein said: "Since 2006 there have been almost 20 initiatives and reports on payment coming out of government and Parliament.
"In its report, Paying government suppliers on time, the NAO stated that there is little evidence that wider initiatives aimed at improving payment of suppliers and sub-contractors have had significant impact on payment performance in public sector supply chains."
The Specialist Engineering Contractors' Group quizzed the majority of local councils, universities, fire and police services and NHS trusts in what is the most in-depth payment research ever conducted.
Only a quarter of those surveyed could confirm that they had measures in place to track payment performance in the supply chain.
Although around 30 local authorities and police services in England are putting in place project bank accounts, as a simpler means of ensuring better payment practice.
Furthermore 86% of respondents did not make exclusive use of the PAS 91 standard pre-qualification questionnaire, with the health sector being the worst offender.
Fair payment campaigner Debbie Abrahams MP said: "The public sector should be setting an example in how to manage and treat its construction supply chains and should be the foundation on which we build a fair payment culture in this country."
"Tax evasion is in the news, yet again.  Unfair payment practices should be regarded as unethical as tax evasion."
In an attempt to galvanise Government into tackling public body inaction, the SEC Group has launched a six-point action plan.
Klein said: "The fair payment charter will not make a difference. We need robust measures to ensure things change, at the moment we just have good intentions and rhetoric which is not working"
Six-point plan for prompt payment
All public sector work payments must be made within 30 days of the end of the month in which the work was delivered.
Any main contractor failing to pay its supply chain within 30 days to be excluded from further public contracts for 12 months.
Introduce legislation to place all cash retentions in trust for the benefit of the firms putting up the cash.
Set hard targets to introduce project bank accounts across the public sector.
Standardise public sector pre-qualification through the introduction of a British standard.
Appoint a Public Procurement Ombudsman to monitor and police poor practice.
Klein stressed that the ombudsman needed to be a high profile role.
"The regulator would have the power to challenge poor practices and to order recalcitrant public bodies to mend their ways."
He added: "There is an expectation that construction SMEs will invest in skills and training and smart technologies with the efficiencies thereby created directly benefiting the public sector.
"But this is not achievable unless robust measures are adopted to improve cash flow throughout the supply chain."