The cash will be ploughed into a £104m project led by the contractor and 22 other consortium partners to produce homes off-site.
This will involve building a dedicated housing modular assembly factory next to Laing O'Rourke's Explore Industrial Park factory in Steetley. This will be capable of delivering 10,000 new homes a year.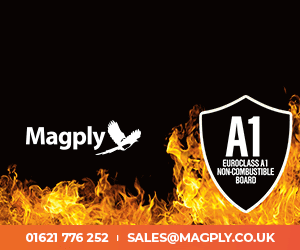 More than 250 people will be employed at the housing assembly plant, with over a 1,000 jobs created within the consortium firms and further along supply chain.
A chief aim of the project is to reduce the housing industry's reliance on foreign imports and build a stronger UK supply chain that can deliver manufactured exports.
Laing O'Rourke believes it will be able to deliver quality homes a third cheaper in half the time, with a 50% saving in emissions while also closing the import export gap.
Chairman Ray O'Rourke said: "We are levelling up the playing field with country's like China and India because we are able to use robotics to help us in the assembly which improves the quality of the build.
"There's wonderful technology out there which has been in use in the automotive and aviation industry's for 30 years and we have to understand how to grasp that and deploy it in our industry."
The project will also deliver training in the latest BIM digital engineering and installation skills.
Off-site 'best in class' housing consortium
Laing O'Rourke, Airedale, Apex Cables, Armstrong, Arup, Beckhoff Automation, British Gypsum/Saint Gobain, BRE, Comau, Crane, Crown House Technologies, Expanded, Explore Manufacturing, Fulcro, Grundfos, Hamworthy Heating, Hoare Lea, Select, SIG, Thorn Lighting, University of Cambridge, University of Sheffield Advanced Manufacturing Research Centre, WSP.
Last month the Enquirer revealed that Ray O'Rourke is planning to pilot use of the firm's prefabricated concrete panel building system on his own multi-million pound mansion project in Essex.
Laing O'Rourke's Explore Manufacturing facility is now producing more than £40m of pre-cast products a year, just five years after opening.
The plan is to grow that to £150m within the next five years and planning consent has been sought for a further facility next to the current factory building.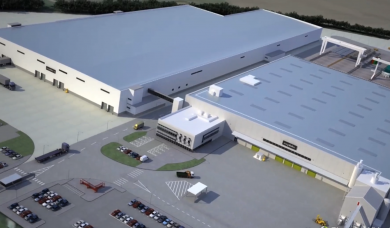 Stephen Harley, director of Advanced Manufacturing at Laing O'Rourke, said: "This grant comes at a critical time for the construction and engineering sector and its supply chain.
"It will help our consortium create over 600 new jobs – and could create 1,000 more across the diverse supply chain.
"The investment is great news for our ability to help address the UK's housing capacity gap of some 60,000 to 100,000 homes annually, with advanced off-site manufacturing and digital engineering speeding up the provision of affordable, high quality accommodation."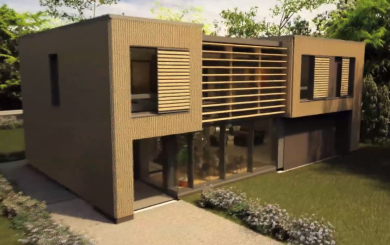 Business Secretary Vince Cable will announce the funding support under the Government's Advanced Manufacturing Supply Chain Initiative while visiting a Laing O'Rourke construction site in London's Elephant & Castle later today.
The funding is targeted at providing research and development support, skills training and investment capital, and encourages major new suppliers to 're-shore' in the UK.
Cable said: "To meet urgent demand for new affordable homes, the construction industry must embrace new technologies and techniques – and our support will help them do this more quickly.
"This reflects the long-term commitment of our industrial strategy to modernising British manufacturing.
"Working in partnership with industry, targeted investment from Government is helping firms exploit new technologies, raise skills levels and improve productivity."