Takeover Panel restrictions imposed on Carillion that prevented it from making another offer lifted this week – six months after Balfour snubbed its third approach last August.
Carillion refused to comment on whether it still had the appetite to take on its larger rival, but city analysts speculated that the the opportunity for a mega merger had passed.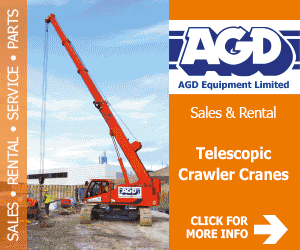 The sale of Parsons Brinckerhoff, which Carillion had tried to block in an attempt to save the prized consultancy business, has changed the outlook for both contractors.
And now incoming chief executive Leo Quinn has won backing to retain most of the £820m proceeds from the sale to strengthen Balfour's balance sheet rather than hand much of it back to shareholders.
Alastair Stewart, construction analyst at Westhouse Securities, said: "Shareholders at Balfour Beatty are going to give new chief executive Leo Quinn the benefit of the doubt at least in the medium term.
"When Carillion first made its approach Balfour was on the back foot in most regards, underlying net debt was getting much worse, there was growing uncertainty on their position on contracts and senior management was in complete flux.
"Now we have got a chief executive considered to be a strong turnaround specialist. The year-end net cash position now looks good having sold Parsons Brinckerhoff and the KPMG review is behind Balfour."
He added: "Today Balfour Beatty look more on the front foot than they were at the time of the merger talks. I think Leo Quinn would be able to make a strong case that he can make the needed savings, rather than Carillion."