The six-storey hotel in New Waverley regeneration scheme will be built behind an existing facade facing onto the Royal Mile.
To the rear, the hotel will link with a proposed new public square and pedestrian walkway which will be central to the wider £150m redevelopment.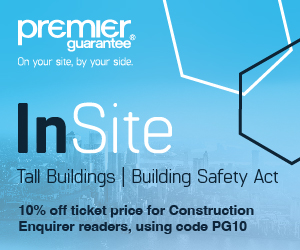 Martin Magee, managing director of McAleer & Rushe Contracts UK, said that work on the hotel would begin this month to be completed in October next year.
Artisan's plans for the site include 177,000 sq ft of offices, 28 retail and leisure businesses as well as more than 140 apartments and townhouses, and 40 affordable homes centred around a £6.5m civic square.
McAleer & Rushe's other two recent hotel contracts wins in the city were for Premier Inn and include a 130-bedroom hub by Premier Inn, which will be the first to open outside London and a 127-bedroom, 6-storey hotel.
Both projects will sit next to each other along the road from the Adagion. All three hotels are designed by Alan Murray Architects.