The 10 hectare Stephenson Street site at West Ham, Newham was a Parcelforce warehouse.
Johnson, said: "With London now home to more people than ever before, housing supply and affordability is our biggest challenge.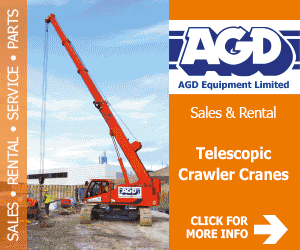 "By seeking a development partner for the Stephenson Street site we hope to entice investors and developers to come forward and build quality homes for Londoners."
Richard Blakeway, Deputy Mayor for Housing, Land and Property confirmed the plans at MIPIM.
Blakeway said: "This new opportunity will transform surplus public land into new homes and we trust that UK developers present at MIPIM will be keen to work with us as we look to build the homes our city needs." The development partner will be sought through the Mayor's London Development Panel of 25 UK-based developers, which allows public land owners to avoid lengthy procurement processes and award individual contracts more quickly and encourages members to team up with institutional investors to bid.
Developers present at MIPIM who are not members of the panel will also be able to join forces with members to bid for the site.