That equates to a breakneck speed of three storeys a day on a building the size of the main One Canada Square tower at Canary Wharf.
They pulled off the lightning construction feat working around the clock, factory-automating all major components like steel deck units, while also avoiding a concrete core design.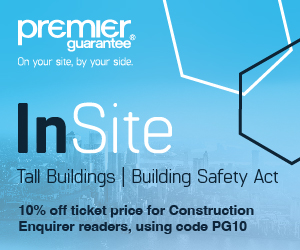 The Mini Sky apartment building in Changsha was topped out in 440 hours from a pre-poured concrete foundation slab with half the building's cladding already in place by the building full-height milestone
The building, which has 800 apartments and enough office space for 4,000 people, was originally planned to be built up to a height of 220 storeys, but was cut down because of concern it was too close to a nearby airport.
Zhang Zhue, chairman of Broad Sustainable Buildings, estimated it would require more than 15,000 truckloads of concrete to build a conventional similar tower.
He said the tower was energy efficient, with eight inches of insulation and quadruple paned windows.
The tower is built around central atria, each three storeys high, measuring 30 feet high, and connected by ramps that form communal sky streets.