Jane Hutt,  minister for finance in Wales,  yesterday launched new guidance aimed at stamping out the use of false self employment and umbrella payment schemes.
Construction union campaigners at UCATT seized on the victory and have now written to councillors in Yorkshire calling on them to follow the Welsh lead.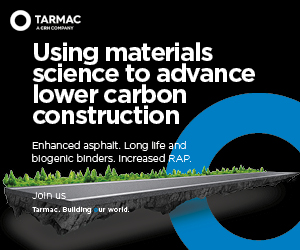 Some employment firms have been using umbrella organisations and payment schemes to operate PAYE and NI contributions.
Construction workers forced to operate via umbrella companies report that they can be up to £100 a week worse off.
Workers have to pay both employees' and employer's national insurance contributions, which is over 25% of eligible earnings.
Workers are charged up to £30 a week for the privilege of being paid via an umbrella company.
Hut, who has responsibility for procurement, said: "As a result of UK Government legislation in April of last year, which was introduced to clamp down on false self employment by employment businesses, I understand many workers were moved to umbrella payment contracts that are operating unfair systems of pay and deductions.
"These practices are not right and by engaging in them, some businesses are gaining an unfair advantage.
"I am delighted to launch a new Procurement Advice Note to ensure fair employment practices are in place on publicly-funded projects.
She said: "I have greatly valued the advice from Unite, UCATT and GMB on the issues of false self employment and the use of umbrella payment schemes operating on some construction sites where workers are employed by employment businesses and not directly employed by the contractor."
Construction union UCATT has used the decision to step up its campaign against umbrella companies.
Rob Morris, UCATT Yorkshire Regional Secretary, has written to all council leaders in the county asking them to ban umbrella companies.
Just days after sending the letters Morris claims he has already had several positive replies with council leaders keen to meet and further discuss the umbrella company problem.
Morris, said: "If the Welsh Government can bar umbrella companies from their contracts there is no reason why councils in Yorkshire cannot follow suit. Forcing workers to be paid by umbrella companies is creating financial misery for thousands of workers. Councils have a moral duty to prevent this exploitation on their projects."