The crossing would sit between Vauxhall and Chelsea Bridges and has already attracted £26m in funding pledges with the London Mayor also backing the project.
More than 70 designers submitted outline designs for the new pedestrian and cycle link across the Thames.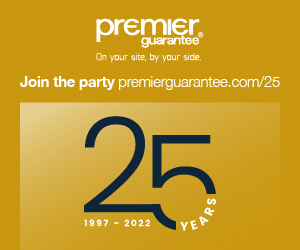 Ove Arup is involved in two of the shortlisted designs. The teams will  now work up detailed designs with the winning team being selected by Wandsworth Council in late autumn this year.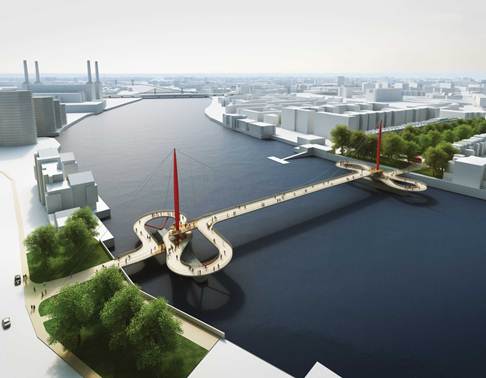 Ove Arup & Partners Ltd with Hopkins Architects and Grant Associates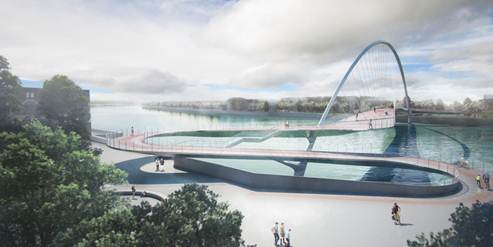 Ove Arup & Partners with AL_A, Gross Max, Equals Consulting and Movement Strategies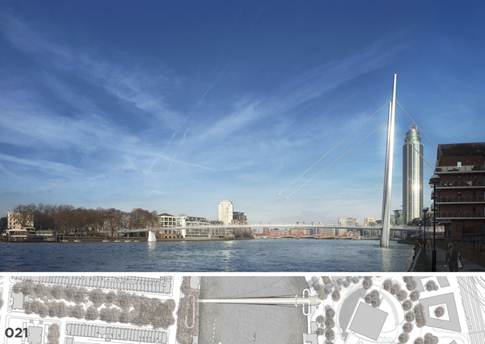 Buro Happold  with Marks Barfield Architects, J&L Gibbons Landscape Architects, Gardiner and Theobald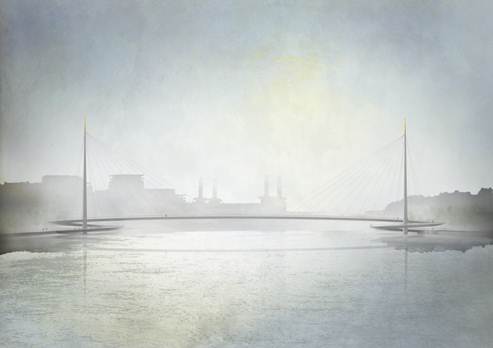 Bystrup Architecture Design and Engineering – with Robin Snell & Partners, Sven Ole Hansen ApS, Aarsleff and ÅF Lighting
The bridge is part of the infrastructure package needed to support growth in Nine Elms and Vauxhall where tens of thousand of new jobs and homes are now being created alongside billions in growth and tax receipts.
Cllr Ravi Govindia, said: "The devil will be in the detail and the next stage will show us whether these four highly skilled and innovative design teams can meet the complex challenges this project presents."
A TfL transport study confirms the Nine Elms to Pimlico bridge has a strong business case and would provide another valuable route through central London to support the shift towards zero emission, sustainable travel options.