And the latest study of building plans over 20 storeys high shows 117 projects are in the pipeline with approval but have not started on site yet.
New London Architecture and GL Hearn have released the results of their annual London Tall Buildings Survey, which shows around 14,800 flats are presently under construction.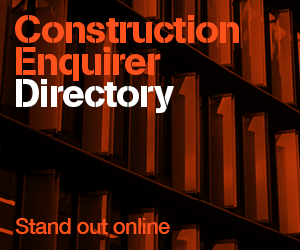 Presently 263 tall buildings are proposed, approved or under construction within Greater London, compared to 236 a year ago.
Of these 80% have a primary residential use, a number of which are likely to have ground floor commercial use.
In the last 12 months, 72 towers over 20-storeys have been submitted for planning approval, 64 of which are residential. Of these, 27 (37%) have been granted planning permission, 4 (6%) have been refused, and 41 (57%) remain undecided.
Key towers gaining planning in last year
Fielden House, a 25-storey tower next to the Shard and designed by Renzo Piano
40 Leadenhall Street, a 36-storey office tower in the City of London by Make Architects, nicknamed 'Gotham City'
City Forum scheme in Islington comprises a 42-storey tower block and a 36-storey tower block, designed by Foster & Partners
Taberner House, a 32-storey residential block in Croydon also designed by Make
A series of residential and mixed-use towers in the Nine Elms Vauxhall opportunity area, including Keybridge House by Allies and Morrison, One Nine Elms by KPF and a series of nine towers as part of the New Covent Garden Market site by SOM and BDP.
Deputy Mayor of London for policy and planning, Sir Edward Lister, said: "London remains a generally low rise city but with the capital set to be home to ten million people by 2030 there is no doubt that sensibly managed and well-designed tall buildings, which sit well within their surroundings, have a key role to play in meeting the challenge of our rapidly increasing population.
"They help provide the choice of housing that Londoners demand and are making a significant contribution with 14,800 units approved.
"We are working closely with our Boroughs to identify the best locations for clusters of tall buildings, particularly within our Opportunity Areas and this research shows that the vast majority of tall buildings are being built in carefully planned clusters.
"It is that strategic approach, combined with robust planning rules, the requirement for top quality design and rigorous scrutiny, that will ensure the capital maintains and enhances its leading world city position alongside a dynamic and evolving skyline."