The firm blamed several loss-making contracts for the slide into a £1.5m loss over 2014.
Imtech further streamlined the business in the last part of the year, reducing staff numbers by 236 to 2,856 across the UK. Over the year as a whole staff numbers were slashed by 540.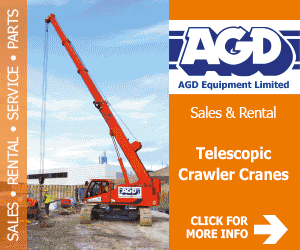 The problems saw operating margins squeezed to 0.8% in 2014 from 4.5% the previous year.
Revenue for the year fell 14% to £460m due to the challenging market conditions, lower production at its water business as the industry moved to AMP6 and the closure of its Kazakhstan joint venture.
Despite these problems, Imtech said market conditions were now showing signs of a recovery.
The firm recently picked up the job to design and install M&E infrastructure for the expansion of the Anfield Stadium of Liverpool FC.
Orders levels rose by just over 5% to £514m over the year.
The disappointing performance was revealed today as the highly indebted Dutch parent company revealed an operational loss of £23m and a net loss of £404m, mainly as a result of previously announced one-off restructuring costs, finance charges, the loss on discontinued operations in Germany and Eastern Europe.
Group revenue fell 8% to £2.84bn, mainly due to Germany & Eastern Europe and UK & Ireland.