Bouygues, Glasgow builders CCG, Morgan Sindall, Wates and Willmott Dixon have secured places on the four year Social Infrastructure Development  framework, run by contracting authority NPS.
The SID framework will be used to deliver projects that span the public sector, from schools and housing through to police stations and care homes.
Mike Britch, Managing Director of NPS Group said: "We already have a pipeline of 16 schemes worth around £300m and expect SID to establish itself as the procurement route of choice for both public authorities and charitable bodies." 
It will be used to design, finance and construct social infrastructure projects funded through the development of land, which will be transferred to the firms for schemes.
SID will be available to public and third sectors nationally, with projects ranging from £3m – £50m in value.
Public sector clients wishing to use the framework will identify land for transfer and shape an outline development brief prior to selecting a contractor through a mini competition.
The winning contractor will be offered an option or conditional sale agreement on a site and be allowed to create value by developing and delivering a scheme which incorporates, for example, new build housing, and also may include delivery of public buildings on other sites remaining in the client's ownership.
This may include a new school building wholly funded by the housing development, or the delivery of wider public benefits, as part of the deal.
Britch said: "There is a considerable and growing pipeline of interest already from public bodies who wish to make the best use of their surplus assets.
"This framework will enable them to do so much quicker than previous routes and will ensure more value is delivered into the public sector as a result of the de-risking process envisaged by the framework.
"This will also reduce the risk for the framework members as the schemes will be substantially "oven ready" before private capital needs to be deployed."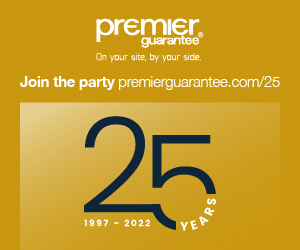 Cornerstone Property Assets will provide support to local authorities, charities, and schools as they develop their projects for delivery through the framework. Others in the sector are also invited to support the SID framework in a similar way.