The £25m turnover pre-cast company's finances were hit by the insolvency earlier this month of GB Building Solutions.
SCC was working on the concrete frame for GB's Leeds Hilton Hotel project and the Enquirer understands it was owed more than £1m.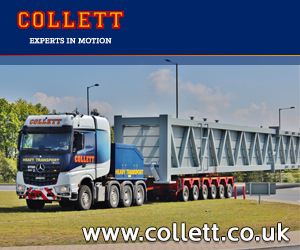 It follows Leeds civil engineering firm McFadden as the second subcontractor to go under as a results of payment disputes on the job being developed by GB Group.
SCC employs around 149 staff and operates a production facility from its head office in Reddish, Stockport supported by a small team based in a leasehold premises in Sheffield.
The majority of the workforce have been sent home for a temporary period while options for the business are explored to preserve the business and asset values for the creditors.
Administrators from KPMG have retained a skeleton workforce at its head office to assist them during this time.
Paul Dumbell, director at KPMG and Joint Administrator, commented: "While the company had been experiencing difficult trading conditions in recent months, the insolvency earlier this month of one of SCC's key customers, GB Building Solutions, had left a significant hole in the company's cash flow, such that there was little option but to appoint administrators."
"Over the coming days, we will be working closely with the management team and with suppliers and customers to explore all options for the business."
SCC was established 34 year ago as an in-situ reinforced concrete specialist.
In the late 1980's it identified a market for prefabricated components and set up a factory alongside the M1, east of Sheffield.
Since then the firm developed a wide variety of components including terrace units, staircases, bridge and ground beams, retaining walls, composite floor slabs, architectural cladding and its own unique system for the construction of multi-storey car parks.
The pre-cast specialist has worked on major jobs through-out the north and Midlands.