The Enquirer understands that up to 180 jobs could be at risk with the bulk of the cuts focused on back-office staff.
Employees were told of the plans late last week and a redundancy consultation exercise is now underway.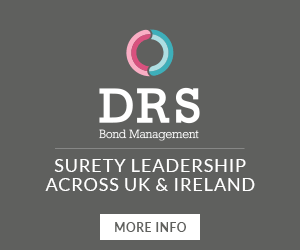 Mark Perkins, Shepherd's CEO, told the Enquirer: "The executive board is currently reviewing the Shepherd Construction business, with a view to establishing the right scale and platform for future growth and sustainability.
"As part of the review, a formal 45 day collective consultation process with employees within Shepherd Construction and the divisional support teams commenced on 1st April, to assess current resources.
"We must ensure that Shepherd Construction operates as efficiently as possible to meet the demands of today's market and safeguard the long term future of the company and its workforce.
"We will do everything possible to minimise potential redundancies and prioritise the welfare of staff affected by the consultation throughout." Latest accounts for Shepherd Construction reveal it ran up an £8.2m loss last year on turnover down a third to £240m.
Shepherd Engineering Services did better making a £5.3m profit from turnover up 8% at £208m.
These two main Shepherd contracting arms employed nearly 1,400 staff.
Wates was believed to be weighing-up a potential takeover of Shepherd Construction, Shepherd Engineering Services and Shepherd FM earlier this year.
But it is believed Wates has now gone cool on the deal.