Administrators from Baker Tilly expect to raise £3.6m from the £11.3m estimated assets of Anglo Holt Construction offering the prospect of a small return to subcontractors.
In the first administrator's report into the collapse of the firm on 4 February, Baker Tilly revealed that Anglo Holt Construction was hit by a string of loss-making contracts that tipped it over the edge.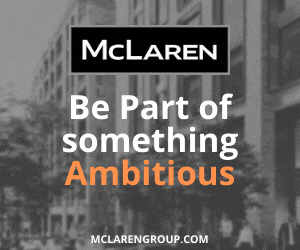 The £50m turnover West Bromwich firm had been profitable for many years building hotels for Premier Inn and Travelodge.
But the construction firm ran up a £3.8m trading losses in the year to April 2014. Parent company Anglo Holt Group extended the contractor's year-end to June, injecting £2.5m to keep the building arm going.
But further significant contract losses were uncovered sending the contractor spiralling into the red to the tune of £7m over the period May 2013 to November 2014.
Anglo Holt Group extended a further £2m to its construction arm during November and December in the hope that it would stabilise cash flows and enable directors to pull off a turnaround.
Again at the start of 2015, further losses of £1.6m were identified on contracts in progress along with several potential longer term risks.
With ongoing contracts costing the construction arm £1.2m a week to run, the directors decided to call in administrators from Baker Tilly.
Despite receiving 26 expressions of interest for ongoing contracts, none were novated, and clients moved ahead signing up new contractors to finish jobs.
All 67 staff made redundant are expected to receive around £33,000 owed in unpaid wages and holiday pay by August.
To date Guy Mander from Baker Tilley has received claims totalling £11.9m of that owed.
His report states: "There will be sufficient realisations to enable a dividend to unsecured creditors, but due to inherent uncertainties, particularly in the value of creditor claims, the quantum and timing is currently unknown."