The distribution centre job at IDI Gazeley's 115 acre G.Park Doncaster scheme,includes a four storey office structure and link bridge.
Billington will deliver 5,000 tonnes of structural steel for this project, including portal frames and stability bracing designed to split the warehouse into five separate compartments.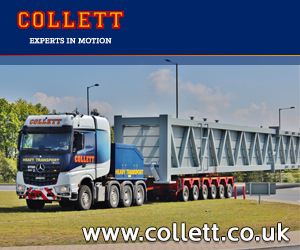 This design will ensure that the building remains operational in the event of a fire in one of the compartments.
Stability bracing will also render the internal mezzanine floors independent of the main building, enabling them to accommodate a complex system of tracks for an automated handling system.
Mark Smith, CEO of Billington, said: "The construction of a distribution warehouse on such a large scale involves a great deal of complex planning.
"The fact that Bowmer & Kirkland has once again chosen Billington Structures to provide the structural steelwork for one of their most significant and prestigious projects, and indeed clients in Next, is testament to Billington's quality, reliability and performance."
Birmingham-based McDermott Building & Civil Engineering has started the groundworks package on the £75m construction job.