But construction is far from impressed with all the parties with 71% of people claiming that the needs of the construction industry have been ignored by all sides.
The survey by UK Construction Week questioned more than 1,000 product manufacturers, contractors, architects, house builders, developers and suppliers. When asked which party would be best for the industry if it comes to power, the Conservatives hold a clear lead with 54% of the vote.
Behind them is Labour with 30% while the Green Party has pushed ahead of the Liberal Democrats coming in at six and four per cent respectively.
UKIP managed to claim four per cent of the vote, with SNP and Plaid Cymru jointly accounting for the remaining two per cent.
House building and skills shortages were highlighted as the two key areas of concern for the industry with the Help To Buy programme nominated as the most important recent initiative in boosting construction industry growth by 67% of the vote.
Around one third of respondents said that government should do more to address skills shortages and provide better support for apprenticeships.
Richard Morey, Group Events Director at Media 10, the event company producing UK Construction Week, said: "The survey results are interesting because they appear to show that the industry feels let down by the main political parties.
"Despite the fact that construction has been the main driver behind the UK's economic recovery, the needs of the industry have been given very little attention in the run up to the election.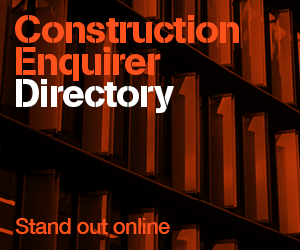 "The results have highlighted that while there are some very clear issues to be addressed – such as house building and skills shortages – it will be down to the construction industry itself to rise to these challenges, without much political support.
"For these reasons, it is vital that the industry takes charge of its own future and we hope that by providing a platform and space for this at UK Construction Week we will be able to help make this a reality."
For more information on UK Construction Week click here