Anderson has joined London developer Mount Anvil where he has taken the role of new group finance director.
Balfour Beatty Group chief executive Leo Quinn took direct control for Balfour's major project business at the turn of the year, with its managing director Steve Tarr reporting directly to him rather than Nick Pollard, head of the UK's construction business.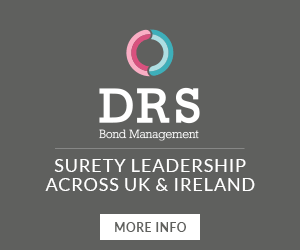 Anderson has held several finance director roles over the last three years at Balfour including the firm's Scottish office and troubled building services arm where he was interim finance director in 2012.
Before that he spent nearly 10 years at Miller Homes, until leaving in 2011.
Anderson joins the London residential specialist Mount Anvil as it posted profits up a third to a record £20m for 2014 on turnover up by a similar rate to £216m.
The value of the company's pipeline grew by 46% to £1.36bn, accounting for 1,535 new homes (2013: 1,314 homes) and 20,000 sq m of commercial space  – driven by the purchase of Kidderpore Avenue, Hampstead (NW3) from King's College London; and Keybridge House, Vauxhall (SW8), from BT Group – where the UK's tallest brick residential tower will be created.
Killian Hurley, Chief Executive, Mount Anvil, said: "Ten years ago, our group turnover was £24m. The record profit of £20m which we have announced today, is testament to our people's relentless focus on creating homes of exceptional quality and world-class design, in outstanding locations, and leaving a positive legacy for London."