Williams will join next month from consultant AECOM where he was Building Engineering Leader.
Williams has been at AECOM since September 2013 after he joined from rival WSP where he was Head of Building Services.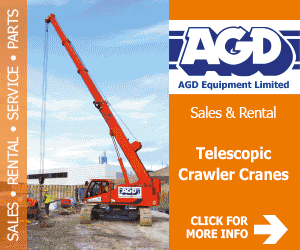 O'Rourke said Williams will take the lead role for the technical function across the Europe Hub, with a focus on project and digital engineering, design management and quality.
Group technical director, Paul Westbury said: "I am delighted that Peter is joining us.
"He is a highly accomplished and respected engineer with a wealth of experience in leading project design and delivery, across many market sectors, from the very earliest engagement with clients, through to on-site delivery and onward operations.
"His detailed understanding of engineering definition and design will help us to set our projects up for success and enable us to work more effectively with our design consultants, right from the very outset. "I look forward to welcoming him to Laing O'Rourke."