The south-western project, which is the biggest phase of the redevelopment plan, includes replacing the Tavern and Allen Stands.
It will also see the Thomas Lord Building redeveloped and extensive internal improvements to the Pavilion, allowing more room for cricket teams and staff.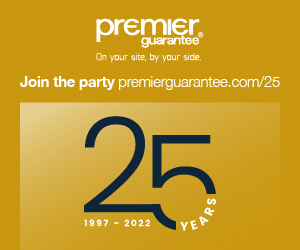 The Tavern pub will also be rebuilt inside the ground to create a more welcoming refreshment centre.
The project will restore the ceremonial nature of the Grace Gates by re-directing delivery traffic underground into a deepened basement below the Thomas Lord Building, thus making the entrance to Lord's more public-friendly.
The new three-tier stand – which is a single structure replacing two – will have just over 1,400 more seats to better satisfy demand from MCC Members. In total, the capacity of the new stand will be 5,520.
MCC aims to submit plans this summer ready for opening the stand in 2019 ahead of that year's World Cup and Ashes series, with the Pavillion improvements completed in 2022.
First phase plans for the new Warner stand are now before members for final approval before work starts in September.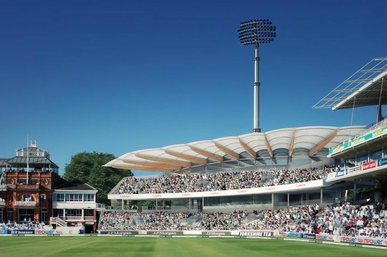 The Warnerstand will be covered by a semi-translucent fabric roof, supported by a timber structure, a canopy design being used for the first time in Britain.
BAM Construction has been selected to build the £21m replacement stand, which will provide 2,832 seats with improved views of the ground and new catering and hospitality facilities.