In February, the engineering contractor revealed it had booked a loss of £154m on the Sullom Voe Oil Terminal job after agreeing final completion terms with client Total.
But bad weather conditions and its decision to ramp up manpower to rectify poor works and finish the job in the third quarter of this year will see losses soar by a further £130m.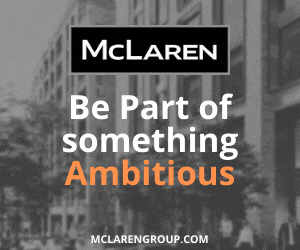 The London Stock Exchange quoted international engineering firm blamed the extent of its losses on having to take on direct construction risk after it claimed subcontractors failed to deliver to standard on the job.
Ayman Asfari, Petrofac's Group Chief Executive, said: "We had to take on this level of direct construction responsibility when some of our subcontractors failed to deliver in line with their agreed scopes.
"Our lack of experience of operating a direct construction model in a wholly new geography for our onshore engineering and construction business, particularly in a location where labour costs are much higher and productivity much lower than we are used to, has cost us dearly.
"We have already affirmed that we will no longer take construction risk on large lump-sum projects within the UK to avoid a similar experience to Laggan-Tormore moving forward."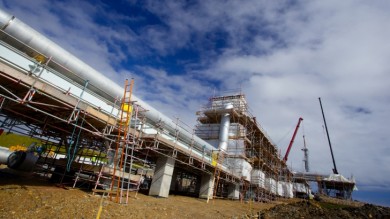 Morrison Construction was managing the building and civil engineering works for the new Laggan Tormore gas plant under a £110m contract.
Balfour Beatty Engineering Services has been one the engineering construction subcontractors.
The project has involved over 3,500 separate reinforced concrete foundations, offices, workshops, warehouses and 33 other industrial buildings and 4km of roads as well as excavation and backfilling for 1,000km of cables and 30km of pipes up to 6m deep in Shetland granite.
French oil company Total awarded Petrofac an £500m lump-sum engineering, procure and construct contract to develop the new Shetland gas plant back in October 2010.
When Petrofac announced results for 2014 it booked the £154m loss in an attempt to draw a line under the troubled project assuring shareholder that there would be no further losses on the project over the remainder of the contract.
During late March and early April, activity on the Laggan-Tormore site was ramped up substantially as it shifted into the final construction and commissioning phases of the project.
Continued adverse weather conditions during March on Shetland and industrial action delayed this mobilisation by almost a month.
It said that as the activity levels have increased, it became apparent that significantly more man-hours were needed to complete the project as a result of low manpower productivity levels as the project nears completion and a greater level of rectification and reinstatement work than expected from the failure of one of its subcontractors to deliver in line with their agreed scope.