According to the RICS survey for the first quarter, nearly two-thirds of surveyors warn labour shortages are intensifying despite official construction output data suggesting a cooling in demand.
Just over half warned that tight finance remained an issue while material shortages now appear to have eased.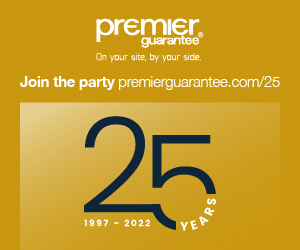 Surveyors across the country also said contractors were now more choosy, with many avoiding single stage tenders, opening bidder gaps on some regional jobs.
Despite all the anecdotal evidence that a degree of uncertainty is entering the market in the count down to the general election, outward confidence for growth is strong, with 79% of respondents expecting their workloads to rise over the next 12 months and this to translate into 3.8% growth in 2015.
RICS Director of the Built Environment, Alan Muse, said: "Despite the outward optimism, there are some very real unknowns which are impacting on industry, including the general election, the UK's relationship with Europe and skills shortages.
"Now that material shortages are becoming less of an issue, the practical challenges are in providing the skilled labour the industry needs and in alleviating the financial constraints, which saw nine months of decreased lending in 2014."
For help in recruiting new staff visit our Jobs Spy pages here
Views from the regions
London – "Residential market still strong, confidence in commercial work is growing," John Busby, Mace Cost Consultancy
Oxford – "Proving difficult to compile satisfactory tender lists due to high level of workloads for most contractors in the region," Philip Jones, Ridge and Partners
Harrogate – "The workload increase is affecting tender prices and compliance with tender return dates," Jonathan Parkes at Appleyard & Trew
Doncaster – "Tender inflation in parts of this region is higher than expected. Pre-start planning condition process are often an issue," David Bishop, Project and Cost Consultancy.
Manchester – "Clients and their advisors need to be aware of the lack of appetite for single stage procurement and the strength of the balance sheet of the main contractors they are planning to use.
Birmingham – More choosy contractors creating "at times a tender gap for certain sizes of regional projects, it is also meaning more early dialogue is needed around the most advantageous procurement route for the client and project," Lee Jones, Quantum Consulting
Bristol – A national issue but uncertainty about student fees linked to the general election is delaying commitment to projects in the higher education sector," Philip Stuart Harris, Bailey Partnership.