The Manchester-based contractor is currently onsite building the 73,000 sq ft Asda, which forms part of the first phase of the £650m regeneration scheme on land at Chatham Waters. The retailer will become the development's first occupier.
Designed by AHR Architects, the £6.5m project also includes the construction of a petrol station, parking for 400 cars, and landscaping.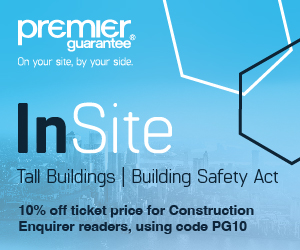 The contract builds on Russells' existing relationship with Peel, which saw the contractor deliver the Eastbank residential regeneration scheme in Ancoats, Manchester, which comprised 108 properties.
Nick Hey, project director at Peel Holdings said: "We are pleased to be working with Russells again to help deliver this major regeneration project. The team's proven experience in the retail sector, including complex waterside schemes, will ensure that we can deliver our programme on time and within budget."
Andrew Russell, director at Russells Construction, added: "We worked closely with Peel's project team to re-engineer the ground and feed into the store's design, which will enable us to build it as efficiently and effectively as possible. The store will regenerate a brownfield site and be located at a key area of the development fronting Pier Road."
The Chatham Waters project is set to transform a 1.9m sq ft heavy industrial site, creating a total of 3,500 jobs as well as 950 homes, 430,000 sq ft of offices and a hotel. It is a wholly privately-funded development with Peel investing £25m in Phase 1 alone.
The construction of the Asda superstore adds to a growing list of retail projects that have been delivered by Russells. The contractor has also built stores on behalf of Waitrose, Morrisons and Aldi as well as retail parks for Derwent in Hull and Manchester.