The body has decided to abandon asset support style contracts to replace the Area 7 managing agent contract with a set up that will see control of maintenance brought in-house.
It will revert to a more traditional approach to highways management with the agency playing the central client role while separating routine maintenance from small new works packages.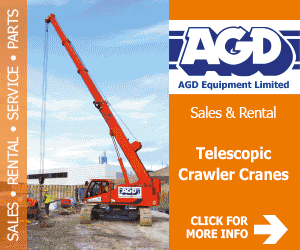 This could see several contractors operating in the region rather than one major firm.
The events will be held on the 2nd and 3rd of June and 13 July in the East Midlands, with a venue still to be announced.
Firms wishing to attend should email Keith Mason (tel: 01216788398) and Kaneez Mughal (tel: 01216788391) with contact details of up two individuals.
The decision to switch approach in area 7 comes after Highways England announced at the start of the year that it would rerun five ASC regions bid races.
Previous bids were rejected because of a mismatch between contractor's low bid prices and quality of service expected.
A spokesman said that asset support contracts were still one key part of HE's ability to successfully deliver its objectives.
"At the same time we recognise we need to take more ownership of investment decisions and increase our intelligence on local factors that influence where work is most needed," he said.
"This will also help drive down cost, remove waste and provide the best possible value for money for taxpayers.
"We have an opportunity to do that where a contract is coming to the end of its term in the East Midlands, and so we will review the way that we work with our supply chain there to deliver maintenance and small improvements by separating how we manage and run design, routine maintenance and construction."
Area 7 East Midlands packages
Replacement contract is expected to be broken down into:
Maintenance and Response Contract: — Routine highway maintenance work; defect repairs, emergency incident response; delivering a severe weather service; and other similar duties;
Capital Delivery (works) Contract — civil engineering works including earthworks; fencing, landscaping; road restraints; drainage and ducts; pavements, kerbs, footways, paved areas; traffic signs and markings; road lighting and electrical work for lighting; structures — piling and retention walls and structural concrete; waterproofing; painting; and any other similar duties;
Design Contract: — Preparing technical designs and undertaking supporting work for capital projects from an initial brief stage to as-built details including project enabling tasks and other similar duties;
Specialist Support Services Contracts — May include but not limited to, technical surveys; laboratory testing; road safety audits, principle inspections, meteorlogical forecasting;
Suppliers who are interested in tendering for these contracts have been strongly advised to attend to familiarise themselves with these changes.