The council is spearheading the new four-year framework as it rolls out a capital programme worth £40m-£50m a year to expand the number of school places across the county.
Council procurement chiefs also plan to offer other local authorities and academies across the East of England access to its selected panel of contractors.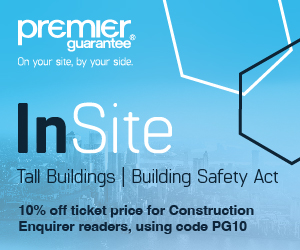 This will also include police and fire and rescue services across Essex, Suffolk, Hertfordshire, Bedfordshire, Norfolk and Cambridgeshire and could bring the total value of the four-year framework up to £300m.
Work will be divided into two main lots, the first open to both smaller and medium-sized contractors able to handle projects of £50,000 to £2m. The other will cater for larger projects above this threshold.
The move comes amid growing criticism that the EFA's £5bn regional contractors framework has failed to include small and regional builders as first expected. Its line-up is dominated again by the top 20 firms despite the average project call-off being valued at £2m.
The National Federation of Builders earlier this year called on Government to scrap the framework or instruct local authorities to procure works under £5m separately on the second phase of the priority schools programme.
Five firms will be selected for each lot but contractors will be restricted to bidding for only one lot. An OJEU notice will be issued in the next few weeks with the aim of starting in spring 2016.
Interested firms can register on Constructionline or the Essex County Council e-sourcing portal Ariba.